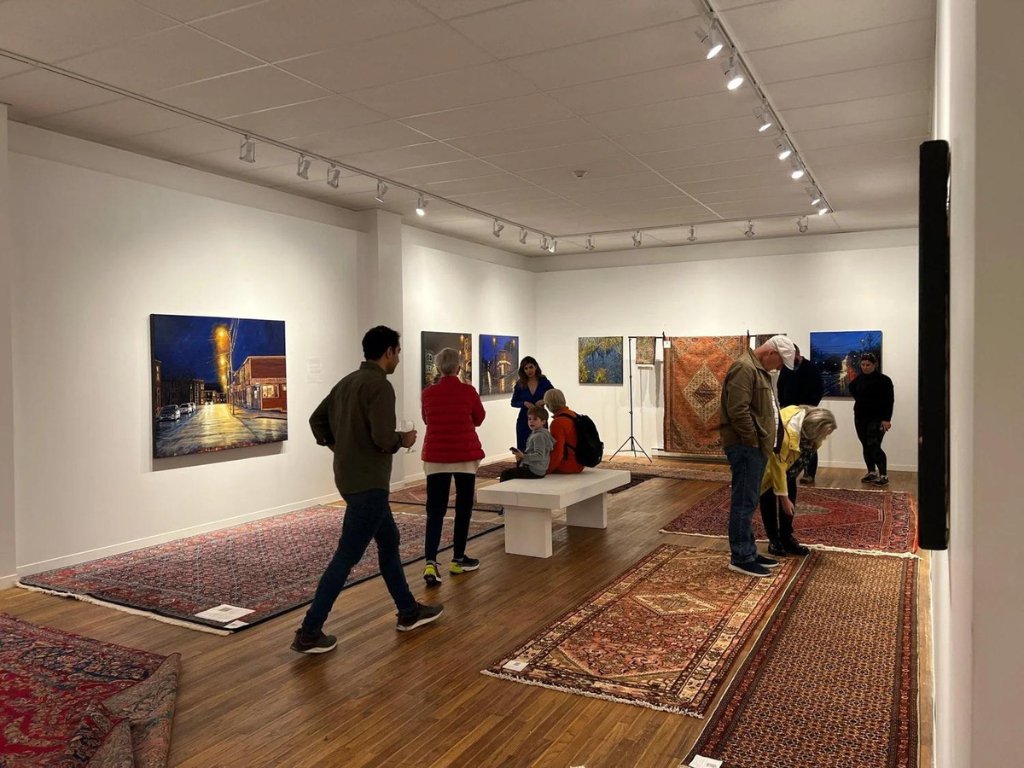 Best Rug Stores In St. John's, Mount Pearl, Paradise
Are you looking for a new rug to add some warmth, comfort and style to your home? Do you want to support local businesses and get the best quality and service? If so, you're in luck! St John's metro area has some of the best rug stores in Newfoundland and Labrador, offering a wide range of products, prices and customer satisfaction. In this article, we'll show you how to find the best rug stores in St John's metro area, N.L. and what to look for when shopping for rugs.
Why Buy Rugs Locally?
Buying rugs locally has many advantages over ordering online or from big chain stores. Here are some of them:
You can see, touch and feel the rugs before you buy them, which can help you choose the right size, colour, texture and design for your space.
You can get personalized advice and recommendations from friendly and knowledgeable staff, who can help you find the perfect rug for your needs and preferences.
You can support local businesses and the local economy, which can have a positive impact on your community and the environment.
You can save money on shipping costs and delivery time, which can be expensive and unpredictable when ordering online or from far away.
You can enjoy a hassle-free shopping experience, with no hidden fees, or customs charges.
To help you with your search, we've compiled a list of best rug stores in St John's metro area, N.L. Sorted alphabetically. Here they are:
Local Rug Stores
Rug the Rock
SAM Design
The Carpet Factory
The Rug Room
Rug the Rock
If you appreciate the artistry of handwoven rugs, Rug the Rock is the place to go. We offer a diverse range of wool rugs suitable for high-traffic areas, some of which can be passed down through generations. Additionally, our collection includes collectible/investment rugs like antique and silk rugs, known for their value retention over time. Rug the Rock provides a unique "try before you buy" service called "Rug 'N Roll" in the St. John's metro area, allowing you to visualize your favorite rug in your home before making a purchase decision.
You can visit our showroom at 2 St Andrews Ave., St. John's, N.L., A1A 2B5 or check out our website at RugTheRock.com
SAM Design
SAM Design may not be the first name that comes to mind when you think of rugs, but this full-service design studio and retail showroom in St. John's offers a stunning selection of modern, minimal, and Scandinavian-inspired machine-made rugs. While their upscale brand may come at a slightly higher price point, keep an eye out for their generous discounts on select inventory.
You can visit their showroom at 2 Freshwater Rd, St. John's, NL A1C 2M9 or check out their website at SamDesign.ca
Modern Rug | 10' x 8' | Listed by SAM Design for 2,133 CAD
The Carpet Factory
For nearly 30 years, The Carpet Factory Super Store has been the go-to source for flooring, carpeting, and area rugs in St. John's, NL. They specialize in installing carpet and flooring for both residential and commercial spaces. The Carpet Factory also operates an online area rug store, offering convenient shipping options for local customers.
You can visit their store at 1 Logy Bay Rd, St. John's, NL A1A 5Z6 or check out their website at CarpetFactorySuperStore.com
Karastan Rug, India | 10' x 8' | Listed by The Carpet Factory for 6,793 CAD 
The Rug Room
Located in Paradise, Newfoundland, The Rug Room is a locally owned and operated exclusive area rug store. They boast an extensive collection of machine-made rugs in various sizes, shapes, and colors, catering to every room's style and decor. With approximately 700 area rugs in stock, The Rug Room is sure to have something that suits your taste.
You can visit their showroom at: 980 Kenmount Road, Paradise, N.L., A1L 3N6 or check out their website at TheRugRoom.ca
Rug, Made in India | 7' x 5' | Listed by The Rug Room for 899 CAD
Department Stores Selling Area Rugs in St. John's, NL
Apart from specialized rug stores, you can also find rugs at popular department stores near St. John's, such as HomeDepot, Kent, Winners & HomeSense, and Walmart. These well-known retailers offer a range of options to suit different budgets and preferences.
Winners & HomeSense
A Winners & HomeSense rug may not last ten years, but the discount store has nailed the whole cheap and cheerful home décor thing. If your, uh, friends are prone to wine spills, this is a great option. 
Online Rug Stores to Consider if You Live in Newfoundland
If you prefer the convenience of online shopping, there are numerous online sources to explore when buying carpets and rugs. However, it can be challenging to find authentic handmade rugs in the market flooded with replicas. To assist you in your search, we have reviewed several online handmade rug stores based on their product descriptions' accuracy, authenticity, brand reputation, and delivery to Newfoundland.
Best online rug stores to buy handmade rugs:
1stDibs
Catalina Rugs
Claremont Rug Company
Rug the Rock
1stDibs
1stDibs is an e-commerce company. It has an online marketplace where it sells luxury items such as high-end interior design furniture, fine art, jewelry, and, of course, area rugs. It is a great source for antique and contemporary furniture.
Catalina Rugs
In 1998, they started their rug business on Catalina Avenue, Los Angeles, and now they are one of the most prestigious and well-known rug dealers in the U.S. and around the world.  
Claremont Rug Company
They have a vast world-class collection of 19th & early 20th-century antique rugs & Oriental art carpets.
Rug the Rock
Newborn brand in this category, we started our online sales alongside in-person sales in 2022. We both grew up in Iran, and thanks to our extensive network of rug experts, we are able to source genuine rugs from rural areas of the middle east, then ship them directly to Canada, which results in offering handmade rugs at a fraction of their retail price. Believe it or not, they are often at lower prices than many rug stores in Tehran and Istanbul, the capitals of Iran and Turkey.
Persian Kashan Rug | 12' x 8' 4" | Listed by Rug the Rock for 2,360 CAD
If you have had a great experience with an area rug store that is not mentioned in this article, let us know. We hope this blog post helps you review different options before making a purchase decision. Happy rug shopping!
We independently researched these stores. We will not earn a commission if you buy something through our links.
Discover more on our magazine!