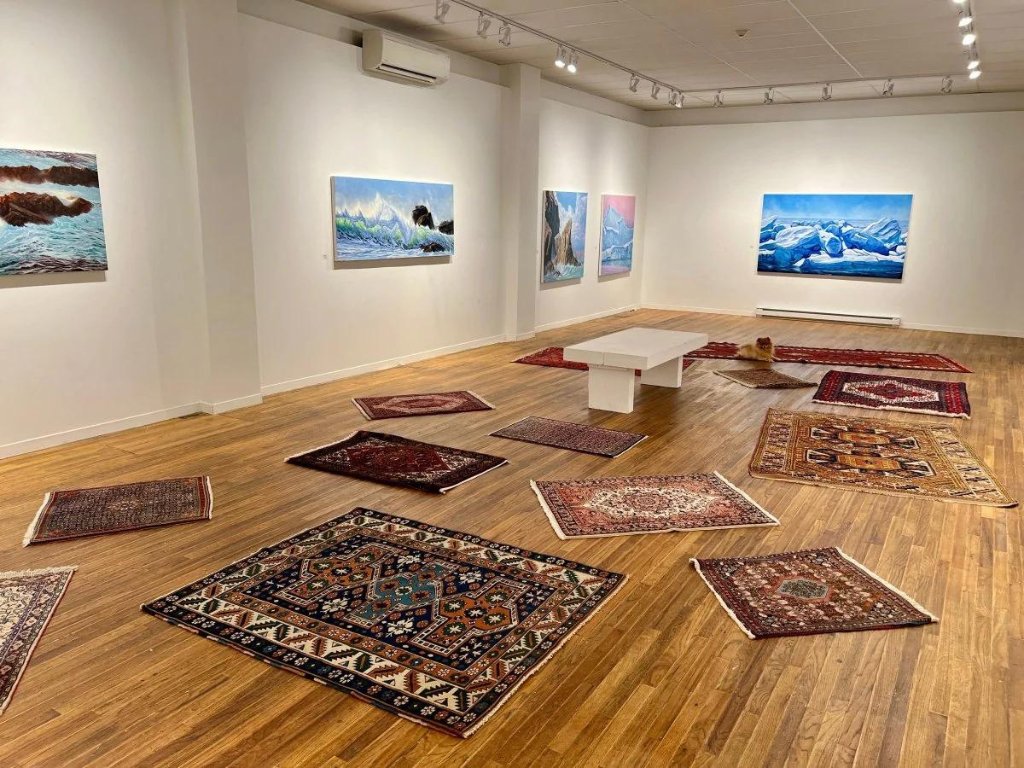 Best Contemporary Art Galleries in Newfoundland: A Guide for Art Lovers
Are you looking for some amazing places to see Newfoundland artwork? If so, you are in luck. This province is known for its natural beauty, cultural diversity, and artistic expression. It has a rich history of art and creativity, from the indigenous peoples who inhabited the land for thousands of years to the European settlers who brought their own traditions and influences to the modern artists who explore the contemporary issues and challenges of living on the island. The island has a vibrant and diverse art scene, with many art galleries that showcase the work of local, national, and international artists. In this article, we will introduce you to some of Newfoundland's best contemporary art galleries you can visit and enjoy.
Newfoundland is a large island with many regions and communities. Each area has its own unique character and charm, as well as its own artistic offerings. Here are some of the art galleries in Newfoundland that you can find in different parts of the island, from east to west:
Art Gallery in Pouch Cove:
Pouch Cove is a small town north of St John's. It is situated on a rocky cliff overlooking the Atlantic Ocean. Pouch Cove is known for its scenic views, hiking trails, and fishing heritage. Our favorite art gallery in Pouch Cove is:
This gallery is a large 5,000-square-foot space that showcases the work of local and international artists who have participated in an invitation-only visual arts residency program that the gallery started in 1989. The gallery focuses on contemporary painting in its many forms. You can find this gallery at 14 Gruchys Hill in Pouch Cove.
James Baird Gallery artworks for sale. 
"Beautiful and extensive selection of Canadian and international artists. Two big paintings from here absolutely transformed my space and brought the stunning Pouch Cove landscape into my home!"
- Laura Dawe, a Canadian artist based in Toronto

 
Art Galleries in St John's:
Next, we will move to St John's, the capital and largest city of Newfoundland and Labrador. It is located on the eastern tip of the Avalon Peninsula, on the island of Newfoundland. St John's is known for its colorful houses, historic landmarks, and vibrant culture. Some of the art galleries in St John's, NL, are:
This gallery specializes in contemporary and historical art. The gallery represents over 50 artists from Newfoundland and Labrador, as well as other parts of Canada and abroad. The gallery offers a variety of styles and mediums, such as oil, acrylic, watercolor, mixed media, photography, and printmaking. You can find this gallery at 111 George Street in downtown St John's.
This gallery is a non-profit artist-run center that supports emerging creative practices by presenting local, national and international art exhibitions that challenge the status quo and build active audiences. You can find this gallery at 72 Harbour Drive in downtown St John's.
This gallery represents the work of local, regional, national and international artists focusing on painting, drawing, photography, sculpture, printmaking and new media. The gallery provides an expansive exhibition space with new exhibitions by gallery artists presented monthly. You can find this gallery at 50 Water Street in downtown St John's.
Art Gallery in Fogo Island:
Another island that has some fantastic art galleries is Fogo Island. Fogo Island is an island off the far northeastern edge of Newfoundland. It is home to about 2,400 people who live in 11 communities. Fogo Island is known for its rugged landscape, rich culture, and innovative spirit. Here is our pick for the art gallery on Fogo Island in NL:
This gallery is housed in a centuries-old building that overlooks the wild North Atlantic Ocean. The gallery exhibits work by local, national and international artists who explore themes such as nature, culture, identity, and place. You can find this gallery at 11a Town Hall Rd, Joe Batt's Arm on Fogo island.
Art Gallery in Corner Brook:
Finally, we will head to Corner Brook, a city on the west coast of Newfoundland. It is located at the mouth of the Humber River, surrounded by hills and forests. Corner Brook is known for its outdoor activities, cultural events, and educational institutions. Our favorite art gallery in Corner Brook, Newfoundland, is:
This gallery is part of the Memorial University of Newfoundland's Grenfell Campus in Corner Brook. The gallery supports the academic and cultural life of the campus and the community by presenting exhibitions of local, national, and international art. The gallery also hosts lectures, workshops, performances, and other events related to art and culture. You can find this gallery at 20 University Drive in Corner Brook.
Newfoundland is where art and nature meet, tradition and innovation coexist, and creativity and culture flourish. If you are looking for some Newfoundland art galleries to visit, you have plenty of options. Whether interested in painting, sculpture, photography, or new media, you will find something that suits your taste and preference. You will also discover the unique stories and perspectives of the artists who live and work on the island, as well as the artists who come from other parts of the world to showcase their artworks. Visiting NL art galleries is a great way to learn more about the province's art and culture and appreciate the art scene's diversity and quality. We hope this article has given you some ideas and inspiration on how to find authentic artwork in Newfoundland.
Discover more on our magazine!