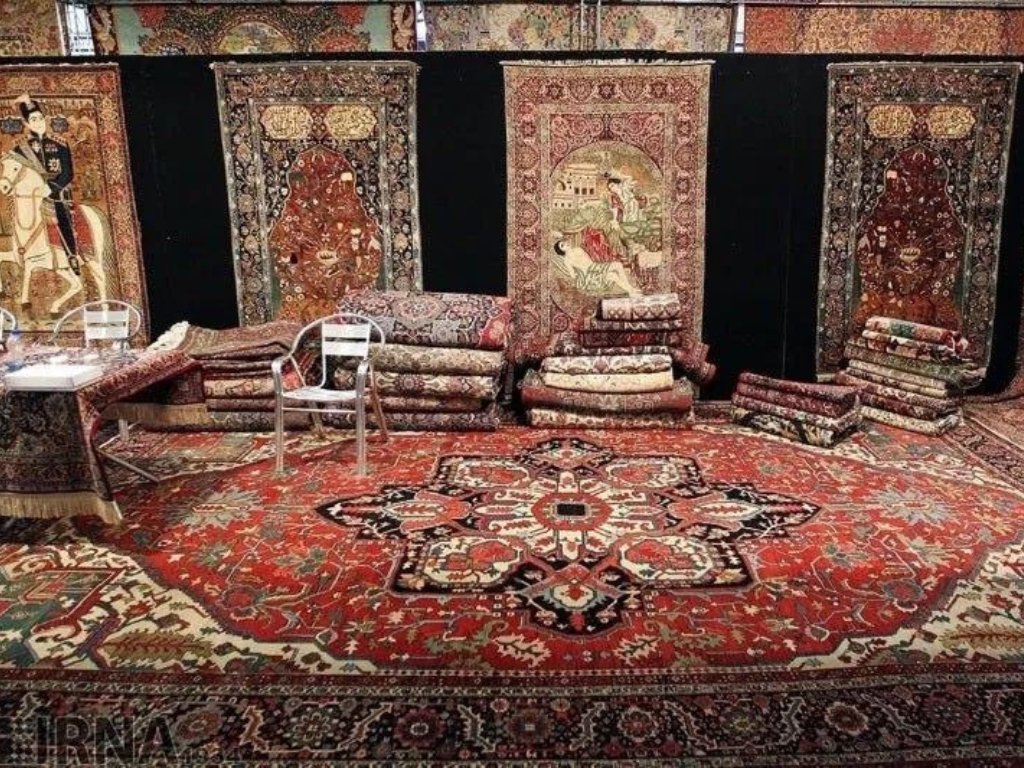 How to Choose a Perfect Rug
How to Choose the Best Rug for your House

You have decided to decorate your space. You've meticulously gone through what feels like hundreds of paint swatch options, picked out light fixtures, hardware, and furniture. Finally, you're able to style your space!
If you want your space to look like it's been styled by a professional, an interior stylist will tell you that no space is complete without a great rug. A rug grounds your interior and should complement all the surrounding elements of your design to help achieve a perfectly styled spaced.
Although there are no set 'rules' when choosing a rug, here are a few tips and tricks that will make your rug look intentional in your space.
Choosing a rug at first seems overwhelming, as there is often a lot to consider. Purpose, environment, upkeep, pile, texture, material, placement, size, shape, color, and style.
What is the Purpose of your Rug?
The first and most important step is to consider where you would like your rug and its purpose in the space. Then you have to anticipate the environment it will live in.
Rugs can be used to separate your space in an open concept layout or to bring two separate spaces together by using common design elements. Implementing a rug into your interior could also provide comfort, necessity, aesthetic, or all of the above.
When you know what you want your rug to achieve, you'll need to anticipate what environment your rug will be in. This is so you can determine what rugs or runners are best suited for your space.
Life at home can be messy. Our floors and unfortunately rugs are usually no exception. Rugs experience a lot of wear from everyday life, from kids, pets, events, spills, mud, dirt, and even sunlight. It's important to consider the activity in your space and the amount of upkeep you will want to have for each rug.  
What is Pile Height?
Which brings us to pile height. Pile height is the physical density of the fibres on your rug. Low pile, or sometimes referred to as short pile, is typically less textured, but much easier to clean. High pile or long pile has additional texture and can bring more comfort to the space, but is much more difficult to maintain. Some rugs have varying pile heights, so make sure you check the specifications before purchasing.
For example, you may have found this gorgeous white faux fur rug and you think that it's going to look so amazing under that modern wooden dining table you just purchased. It may be exactly what you thought you wanted but when you place it under the table, the practicality of having a white, high pile fuzzy, textured rug in your dining room is not the right option. Odds are that pretty white fur rug will need to be vacuumed, washed, and then, after being exhausted by its upkeep, eventually replaced.
Interior Decorators will recommend a low maintenance rug for under your dining table (bonus if its water proof). A low pile height will prevent crumbs and spills from damaging your rug. This will keep your dining room rug at its very best!
If you are looking for a place that will suit a high pile environment, think of places with less foot traffic. A bedroom is usually a great place for a high pile rug. High pile rugs usually look and feel luxurious, textured, and comfortable.
When choosing a material for rugs, research is your friend. You want to determine the best rug materials suited for your space. Washable rugs are a great option for your kitchen, dining, mudrooms, laundry rooms, washrooms, and entry ways due to how durable they are.
Choosing your Rug Size
Apart from the physical attributes of selecting a rug, the most common mistake when choosing a rug is purchasing a size too small or too large for the space. When choosing the proper rug size, you have to think in terms of scale. Larger areas require a larger rug, so measuring out your space is important before making your purchase.
You may need to go up or down a size up depending on your space.
Thankfully, there are some tricks to help you find the perfect size.
Allow anywhere from 10" - 24" from your rug to wall as this stops your rug from taking up your entire living space. If you have a smaller living room you can allow for 6" minimum from your rug to the wall.
For a larger room give yourself 30"- 36" of walkway space in between your rug and other large furniture pieces. For smaller spaces a walkway can be minimum of 18" - 24" wide.
When placing a rug in an area such as a living room, you want your rug to be at least 6"- 8" longer than your sofa on both sides to prevent the rug from looking too small in the space.
If you have a rug you love but it's too small for your space, don't be afraid to layer your smaller rug on top of a larger rug. Neutral or jute rugs are a great option to layer underneath your favourite rug as they are more basic, allowing your favourite rug to shine.
Your rug shape can vary depending on what you're trying to achieve, so don't be afraid to use rugs with a unique shape, as long as you keep in mind the size of the rug and the shape of your room.
Choosing a Rug Style
When sourcing the perfect rug, it's important to pull colors and complimentary textures from your existing space. You can have a rug with other colors that aren't in your space, but you want the outlying colors to compliment the existing colors in your interior. Rugs with texture can really add to the overall feel of the space and colorful rugs can provide the pop you may be looking for.
If you are aiming for a more modern look, you can opt for an abstract rug with texture and high contrast. If going for a more minimal style, try a muted, neutral or natural rug with minimal colors. For a curated space, a vintage or antique rug can elevate your interior to create a stylish look.
Your rug style should complement the style of the interior. Modern, neutral, patterned, vintage, or any other rug style can add to your space in a variety of ways.  Taking the time to curate a Pinterest board of interiors you want your style to embody, browsing Instagram, and visiting antique markets can inspire you and give you a better idea of what you're looking for!
Lastly, have fun with your rug choice. There are so many gorgeous options and so many styles to choose from!
Rugs not only ground your interior but they connect your different furniture pieces, décor and accents. Your rug is the finishing touch to any space, but it shouldn't feel like its competing for attention against your furniture. It should complement each piece of furniture and décor to achieve a well styled interior.
If you have any questions regarding rugs or styling your space, feel free to reach out to me at rhiannon.interiordecorator@gmail.com or find me on Instagram at @rhiannon_interiordecorator.
Discover more on our magazine!